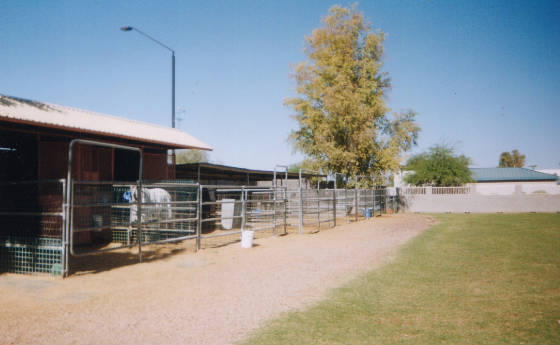 These are some of our stalls, facing west with the new city wall behind. The barn includes a 12x12 stall with a run, and 12x16 foaling box with its run. The outdoor half-covered stalls are 12x 24. All the stalls have misters and outlets for fans.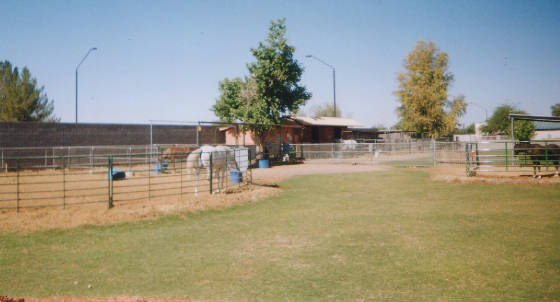 This picture also faces west, and shows the roundpen (on the left), the small pasture and three more outdoor stalls. These stalls are also partially covered and are 15 x 20. The pasture stall to the right is 12x16. All stalls have automatic waterers.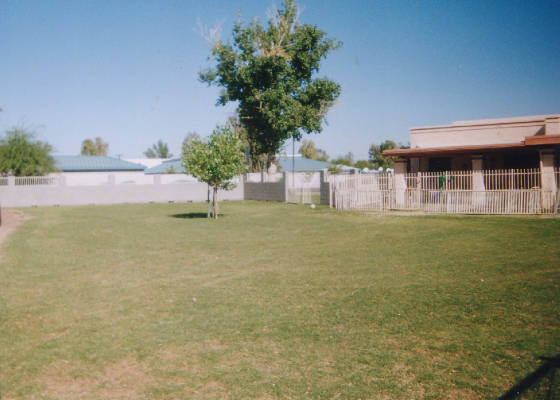 Our horses are turned out for at least an hour per day either in this pasture, which we call the backyard pasture, or the small pasture.
The pastures are irrigated regularly throughout the year, which keeps the grass refreshed. During irrigation the horses are turned out in the roundpen for a chance to stretch their legs.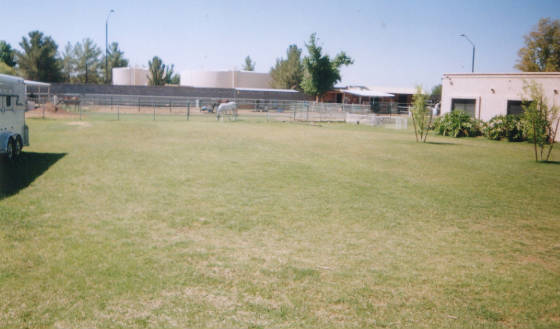 This looks like a lawn, and it is, but we ride on it too...it is our "arena". Horses and riders learn not to rely on walls or fences to keep themselves straight!
The city has just recently erected a wall which cuts down on road noise and increases our privacy.